Phillip Nuri Ozdemir
|
home


Vitae

In the 7th grade, while at the Robert Early Middle School in Wallingford, Connecticut I figured out the mathematical formula for the area of a triangle by myself. Also, I scored in the 99th percentile on my all my SSAT's. On the basis of that, The Choate School offered to let me skip 8th grade and gave me a full scholarship to Choate. However, my family moved to Bronxville, New York and since my mom did not want me to leave home, I went to the Bronxville High School. At the time, Bronxville was one of the top 5 public high schools in the country. Several years ago, it was the number one high school in the country.
After Bronxville High, I went to Columbia, in New York City, with Advanced Placement in Calculus and Physics. I majored in Applied Physics. After graduating, I was given a Campbell Scholarship to the Henry Krumb School of Mines at Columbia where I majored in Applied Geophysics. There, I did my thesis (Master's) on the detection of crustal gas emissions (geochemical tracer gases) using airborne laser radar.
After Columbia, I helped plan, build and finance several large geothermal electric power plants on the U.S. West Coast. Then I began building the airborne laser radar system which forms the basis for the Skyborne group of companies.
Today, I am independently inventing and writing in several different genres.
I am a member of the Explorers' Club in New York City, Mensa, and various other professional societies and clubs.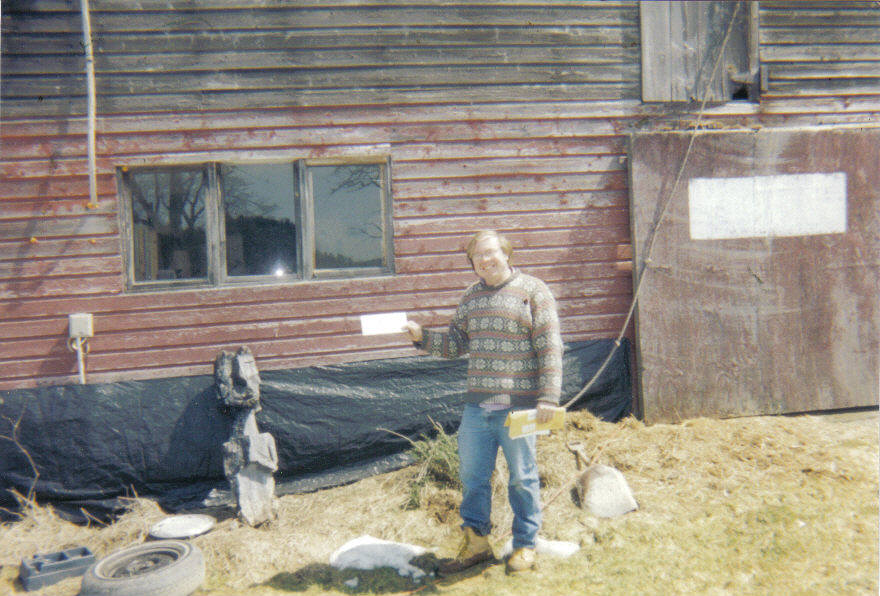 Receiving my first check from the University of Mississippi to do air pollution measurements for a DOT research program.
Professional Details
For a detailed Curriculum Vitae please contact me.
You may also visit Who's Who in America, 2000 (Marquis Publishing) which has an entry on me.